Nachhaltigkeit im Fokus
Focus on sustainability
"Grün" ist eine wirtschaftliche Notwendigkeit, gerade im Krankenhaus: Der kontinuierliche 24-Stunden-Betrieb und höchste technische Anforderungen sorgen für einen hohen Ressourcenverbrauch und erhebliche Umweltbelastungen, aber auch für besondere Herausforderungen hinsichtlich Patientenkomfort und Mitarbeiterzufriedenheit.

mehr
"Green" is an economical necessity and particularly in hospitals where permanent 24-hour operation and maximum technical requirements mean high consumption of resources and a significant strain on the environment as well as special challenges with regard to patient comfort and employee satisfaction.

more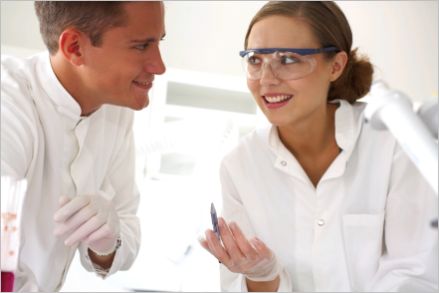 Sustainable TPE
ProvaMed®, die neuen, leistungsstarken Kunststoffgranulate von ACTEGA DS mit einem breiten Leistungsspektrum für medizin-technische Anwendungen, zeichnen sich durch Nachhaltigkeit aus. Ein starker Fokus liegt - wie schon seit Jahrzehnten im Bereich der Verschlusslösungen im Lebensmittelbereich - auf thermoplastischen Elastomeren (TPE).

mehr
ProvaMed®, the new efficient synthetic granulate from ACTEGA DS offering a wide range of services for technical medical applications, is characterized by such sustainability. Similar to the area of sealing solutions in the foodstuffs sector for the past few decades, one key focus is on thermoplastic elastomers (TPEs).

more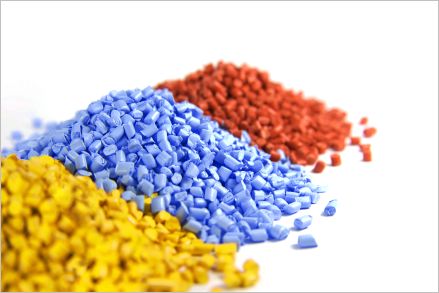 Sicherheit für Patient und medizinisches Personal
Safety for patients and medical personnel
Da TPE im Gegensatz zu PVC keine Weichmacher benötigen, wird das Migrationspotential minimiert. Neben der Phthalatfreiheit wird auch die von Latex- und Silikon gewährleistet, zum Schutz von Patient und Personal.

mehr
Unlike PVC, TPEs do not require any plasticizers which also minimizes the migration potential. Apart from phthalates, latex and silicone are also dispensed with for the safety of patients and personnel alike.

more
Elastisch wie Gummi und doch kein Gummi
As elastic as rubber but definitely not rubber
Thermoplastische Elastomere sind nicht nur wegen ihrer Umweltverträglichkeit und ihrer besonderen Eignung im Zusammenhang mit dem Patientenschutz äußerst geeignete Materialien für medizintechnische Produkte, auch wegen ihrer einfachen Verarbeitbarkeit und ihrem breiten Einsatzspektrum. Was aber unterscheidet TPE von anderen Werkstoffen?

mehr
Thermoplastic elastomers are extremely suitable materials for technical medical products – and not only because of their environmental compatibility and particular suitability with regard to patient safety; their easy processing properties and wide range of applications translate into additional plus points. But what distinguishes TPEs from other materials?

more
Competence in TPE
Wir von ACTEGA DS haben seit den frühen 1970er Jahren die TPE-Technologie konsequent eingesetzt und kontinuierlich fortentwickelt. Unsere jahrzehntelange Erfahrung in Verschlusslösungen für die Getränke- und Lebensmittelindustrie mit TPE-basierten Dichtungsmaterialien setzen wir in innovative Anwendungen für den sensiblen Bereich Medizin- und Pharmatechnik um.


At ACTEGA DS, we have been consistently using and continually developing TPE technology since the early 1970s. We implement our many decades of experience in sealing solutions for the food and beverage industry using TPE-based sealing materials in the form of innovative applications for the sensitive area of medical and pharmaceutical technology.
Find out more about ProvaMed®
Die besondere Leistungsfähigkeit unserer Kunststoffgranulate für die Medizintechnik präsentieren wir Ihnen gerne. Nehmen Sie Kontakt auf:
ACTEGA DS GmbH, Dennis Siepmann, Straubinger Str. 12, 28219 Bremen, dennis.siepmann@altana.com, www.actega.de/ds
Oder treffen Sie uns auf der Medtech Pharma in Nürnberg am 4. und 5. Juli, das Programm finden Sie hier!
Terminvorschau
ACTEGA DS am Gemeinschaftsstand mit BYK auf der Fakuma, 16. bis 20.10. Friedrichshafen, Halle B2, Stand 2306
Termine können Sie gerne ab jetzt mit uns vereinbaren. Klicken Sie hier!
HERAUSGEBER | EDITOR

ACTEGA DS GmbH
Straubinger Straße 12
28219 Bremen
Germany

Tel +49 421 390020
Fax +49 421 3900279

Business Development Manager

Dennis Siepmann
KONTAKT | CONTACT

!Wir: Kommunikation und
Unternehmensberatung GmbH
Frau Dagmar Schumann
Mühlenkamp 4
22303 Hamburg
Tel +49 40 279 24 02
Fax +49 40 270 39 75
dagmar.schumann@wirkomm.de
We would be delighted to present the particular efficiency of the synthetic granulate for medical technology. We would love to hear from you:
ACTEGA DS GmbH, Dennis Siepmann, Straubinger Str. 12, 28219 Bremen, Germany, dennis.siepmann@altana.com, www.provamed.eu
Or meet us at Medtech Pharma in Nuremberg July 4 and 5. You'll find the program here!
Preview dates
ACTEGA DS at joint booth with BYK at Fakuma, October 16 to 20, Friedrichshafen, Hall B2, Booth 2306
To arrange for a date, click here!