Zwergenwiese (www.zwergenwiese.de)
The following consumer information is listed under Product Info:
PVC-free seal
ZWERGENWIESE® is one of the first natural food producers to use a PVC-free seal: for our spreads, onion melts, the spread it range, and our tomato sauces. You can recognise it from the blue seal (also called compound). The seal is made of a new synthetic material, without any PVC or softening agents, which makes it much more eco-friendly than the usual seals.

... more
---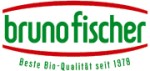 Bruno Fischer (www.brunofischer.de)
The homepage includes a recent article on Bruno Fischer:
Innovative: PVC-free lids
Bruno Fischer takes an active approach to environmental protection! The use of PVC-free lids is only one of many steps, however. Others include conversion to green power and the use of geothermal probes for generating heat as of 01.01.2012.

... more
---
Food Industry
Manufacturers choose PVC-free closures
PVC-free closures to be on the march
Bremen, August 2012 – Things are progressing. More and more food manufacturers now choose PVC-free sealants. Where shelves were once exclusively dominated by glass jars with contents from Feinkost Dittmann, the list of manufacturers using packaging free of PVC and plasticizers now reads like a Who's Who of the delicacies sector.

... more
---