Markteinführung ProvaMed® 1158
ProvaMed® 1158 market launch
Mit angenehmer Haptik, gleitfähiger Materialoberfläche und vorteilhafter Performance im Spritzguss hat sich das neu entwickelte Kunststoffgranulat ProvaMed® 1158 im Markt für medizintechnische und pharmazeutische Anwendungen etabliert. Dieser speziell entwickelte TPE-Compound von ACTEGA DS hat ein großes Interesse unter den Herstellern medizintechnischer Geräte gefunden, die diesen maßgeschneiderten Werkstoff bereits für verschiedene Applikationen einsetzen oder in ausführlichen Testphasen für unterschiedliche Anwendungen prüfen.

mehr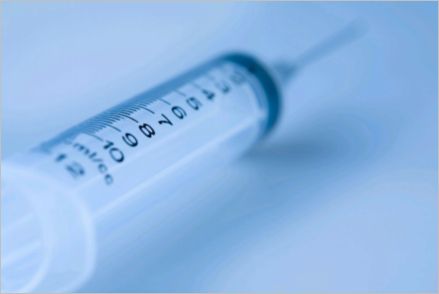 The newly-developed ProvaMed® 1158 plastic granulate has established itself on the market for technical medical and pharmaceutical applications thanks to its pleasant haptics, a lubricated material surface and advantageous performance in the area of injection molding. This specially-developed TPE compound made by ACTEGA DS has been met with great interest by manufacturers of technical medical devices who are already using the tailor-made material or testing it in extensive test phases for various applications.

more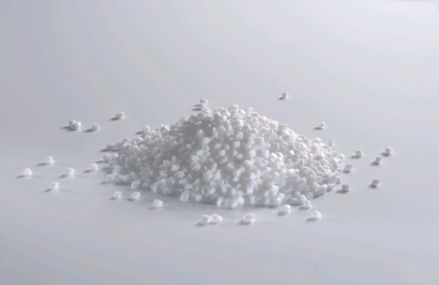 Rückblick MedTech Pharma
Review of the MedTech Pharma
Über 1.000 Besucher, mehr als 100 Aussteller, über 70 Experten informierten sich auf dem internationalen Kongress MedTech Pharma 2012 über neueste Trends und Entwicklungen aus dem MedTech und Pharma Bereich.

mehr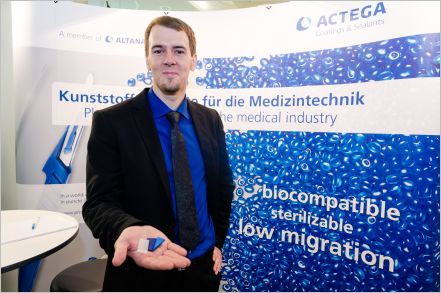 Fotografie: MauerBayern Innovativ GmbH
More than 1,000 visitors, over 100 exhibitors and in excess of 70 experts obtained information on the latest trends and developments in the area of MedTech and Pharma at the international MedTech Pharma 2012 Conference.

more
Thermoplastic Elastomers Conference 2012
Thermoplastic Elastomers Conference 2012
Seit fünfzehn Jahren wird die TPE-Konferenz jährlich als ein Top-Event der Branche veranstaltet. Von London bis Amsterdam, Brüssel bis Berlin zieht die Konferenz die Aufmerksamkeit der führenden europäischen TPE-Hersteller, Verarbeiter und Endkunden auf sich.

mehr
Mehr über die Konferenz erfahren Sie unter: http://www.tpe-conference.com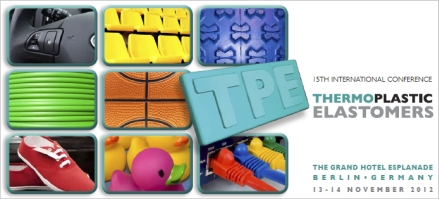 The annual TPE Conference has been staged as a top event in the sector for the past fifteen years. From London to Amsterdam, Brussels to Berlin, the Conference attracts the attention of leading European TPE manufacturers, processors and end consumers.

more
More information on the Conference is available at http://www.tpe-conference.com.
WIP-Forum Kunststoffe und Medizintechnik, 22.11
WIP Forum Plastics and Medical Technology, November 22
Das niedersächsische Wissens- und Innovations-Netzwerk Polymertechnik (WIP) gründete sich im Jahr 2001 mit dem Ziel, den Wissensaustausch zu fördern, Kooperation und Kommunikation untereinander zu optimieren. Mit der Gründung entstand eine Kommunikationsplattform für die Akteure der gesamten Kunststoffbranche.

mehr
Mehr zum WIP erfahren Sie unter: http://www.wip-kunststoffe.de

Lower Saxony's Wissens- und Innovations-Netzwerk Polymertechnik (WIP) (Polymer Technology Knowledge and Innovation Network) was established in 2001 with the goal of promoting knowledge transfer and optimizing cooperation and communication among its members. This has evolved to represent a communication platform for everyone involved in the entire plastics sector.

more
Find out more on WIP at: http://www.wip-kunststoffe.de
Nicht vergessen: Terminvereinbarung zur Fakuma
Don't forget: Appointments for the Fakuma
Die Fakuma beginnt in ca. zwei Monaten. Besuchen Sie unseren Stand B2 2306 in Halle B2. Wir stellen Ihnen gerne unsere Compounds, Fallbeispiele und ausführliche Untersuchungsergebnisse vor, diskutieren mit Ihnen Ihre speziellen Anforderungen und zeigen Lösungsmöglichkeiten auf. Wir freuen uns auf Ihren Besuch. Sie können hier eine konkrete Terminvereinbarung treffen.
Oder durch direkte Kontaktaufnahme:
ACTEGA DS GmbH, Straubinger Str. 12, 28219 Bremen, Dennis Siepmann, Business Development Manager, +49 (0) 421 3900239, dennis.siepmann@altana.com, www.provamed.eu

HERAUSGEBER | EDITOR

ACTEGA DS GmbH
Straubinger Straße 12
28219 Bremen
Germany

Tel +49 421 390020
Fax +49 421 3900279

Business Development Manager

Dennis Siepmann
KONTAKT | CONTACT

!Wir: Kommunikation und
Unternehmensberatung GmbH
Frau Dagmar Schumann
Mühlenkamp 4
22303 Hamburg
Tel +49 40 279 24 02
Fax +49 40 270 39 75
dagmar.schumann@wirkomm.de
The Fakuma starts in around 2 months. Visit our stand no. B2 2306 in Hall B2 where we will be delighted to present our compounds, case samples and detailed test results as well as discuss your particular requirements and indicate some potential solutions. We look forward to seeing you! You can arrange a specific appointment here.
Or contact us directly:
ACTEGA DS GmbH, Straubinger Str. 12, D-28219 Bremen, Dennis Siepmann, Business Development Manager, +49 (0)421 3900239, dennis.siepmann@altana.com, www.provamed.eu