Rohstoffe für Effizienz, Sicherheit und Qualität
Raw materials for efficiency, safety and quality
Die Industrie für Medizintechnik gilt als besonders innovativ, zukunftsträchtig und wachstumsstark. Neben Metallen sind Kunststoffe die am häufigsten eingesetzten Werkstoffe. Bei der Herstellung von medizintechnischen Produkten, Werkzeugen und Hilfsmitteln stehen sowohl Sicherheitsaspekte und Qualitätsanforderungen im Vordergrund, als auch die Notwendigkeit effizienter Produktion.

mehr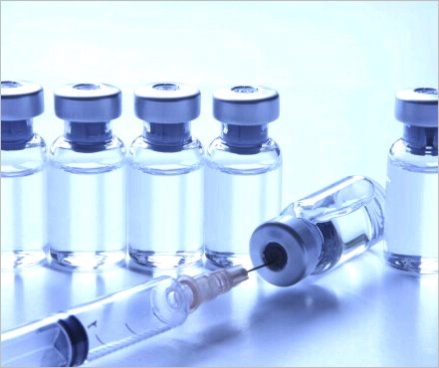 The medical technology industry is seen as a particularly innovative and promising sector showing strong growth. Apart from metals, the most frequently used materials are plastics. In the production of medical products, tools and appliances the emphasis is on safety and quality as well as on the need for efficient production..

more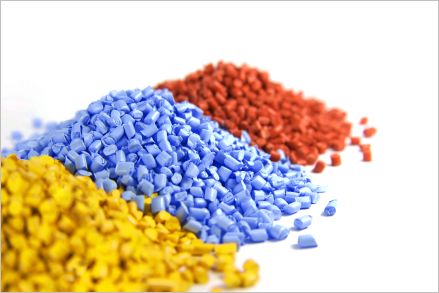 Von der Idee zur ferigen Lösung
From the idea to the completed product
Rohstoffe als Schlüssel zur effizienten Produktion, neue Eigenschaften für innovative Produkte, technische und werkstoffliche Innovationen werden wieder im Mittelpunkt der kommenden Fakuma stehen. So auch am Stand B2 2306 in Halle B2, an dem die Firmen BYK und ACTEGA DS gemeinsam neueste Produktentwicklungen präsentieren werden.

mehr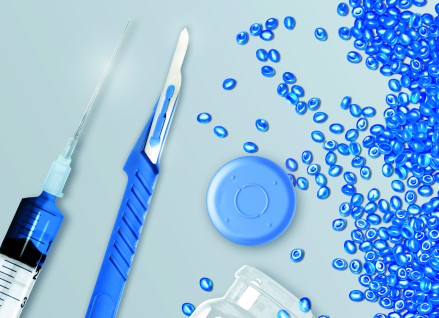 The upcoming Fakuma trade show will once again focus on raw materials as the key to efficient production, on new properties for innovative products and on innovations in technology and materials. BYK and ACTEGA DS will present their latest product developments together at Stand B2 2306 in Hall 2B.

more
Im Mittelpunkt stehen Sie!
You are the focal point
Im Mittelpunkt unseres Produktangebotes steht die Erarbeitung maßgeschneiderter Lösungen für Ihre Anwendungen. Zusammen mit Ihnen entwickeln wir präzise Anforderungsprofile an einen geeigneten Werkstoff und setzen diese um. Vom Prototyp bis zum handelsfähigen Produkt begleiten wir den kompletten Industrialisierungsprozess.
Überzeugen Sie sich in einem Gespräch anlässlich der Fakuma (16. bis 20.10. Friedrichshafen) an unserem Stand. Hier können Sie Termine vereinbaren oder sich für den Bezug von kostenlosen Eintrittskarten anmelden.

Online-Formular

The focus of our product range is on creating tailor-made solutions for your applications. In cooperation with you, we develop a precise requirement profile for an appropriate material which we then implement. We support the whole industrialization process, from the prototype right up to the marketable product.
Visit our stand at Fakuma (October 16-20 in Friedrichshafen, Germany) and let us convince you. Click here to arrange a meeting or to order tickets for free.

Online-Form
Oder treffen Sie ACTEGA DS hier:
Or meet ACTEGA DS here:
Zum Themenbereich "TPE-Werkstoffe für medizintechnische Applikationen" wird ACTEGA DS anlässlich der "Thermoplastic Elastomer Conference" am 13./14. November in Berlin referieren. Unseren Beitrag zur Konferenz stellen wir in Kürze vor. Mehr über die Konferenz erfahren Sie unter: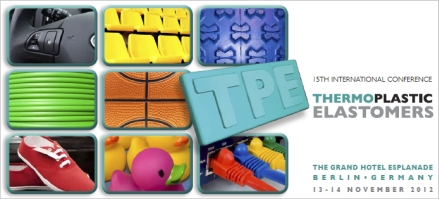 Zum Thema "Kunststoffe in der Medizintechnik" findet ein WIP-Forum am 22.11.2012 unter ACTEGA DS-Beteiligung im Rahmen einer Ausstellung statt. Näheres erfahren Sie in Kürze. Mehr zum WIP erfahren Sie unter:
Oder durch direkte Kontaktaufnahme:
ACTEGA DS GmbH, Straubinger Str. 12, 28219 Bremen, Dennis Siepmann, Business Development Manager, +49 (0) 421 3900239, dennis.siepmann@altana.com, www.provamed.eu
HERAUSGEBER | EDITOR

ACTEGA DS GmbH
Straubinger Straße 12
28219 Bremen
Germany

Tel +49 421 390020
Fax +49 421 3900279

Business Development Manager

Dennis Siepmann
KONTAKT | CONTACT

!Wir: Kommunikation und
Unternehmensberatung GmbH
Frau Dagmar Schumann
Mühlenkamp 4
22303 Hamburg
Tel +49 40 279 24 02
Fax +49 40 270 39 75
dagmar.schumann@wirkomm.de
ACTEGA DS will give a presentation on "TPE materials for medical applications" at the Thermoplastic Elastomer Conference on November 13-14 in Berlin. We will introduce our conference presentation shortly. You can find out more about the conference at
ACTEGA DS will take part in a WIP Forum entitled "Plastics in medical technology" to be held on November 22, 2012 as part of an exhibition. More information will be available soon. You can find out more about WIP at

Or contact us directly:
ACTEGA DS GmbH, Straubinger Str. 12, D-28219 Bremen, Dennis Siepmann, Business Development Manager, +49 (0)421 3900239, dennis.siepmann@altana.com, www.provamed.eu